The amalgamation of traditions, cultures, history, and architecture of Sri Lanka will give you a spark of that perfect wanderlust in you! The lush forests, pristine beaches, heritage sites and gorgeous countryside, exotic wildlife parks, distinct culture, and the peaceful serenity of Buddhism make Sri Lanka one of the top places to visit in 2021!
Let's explore the reasons why you should visit Srilanka once in your life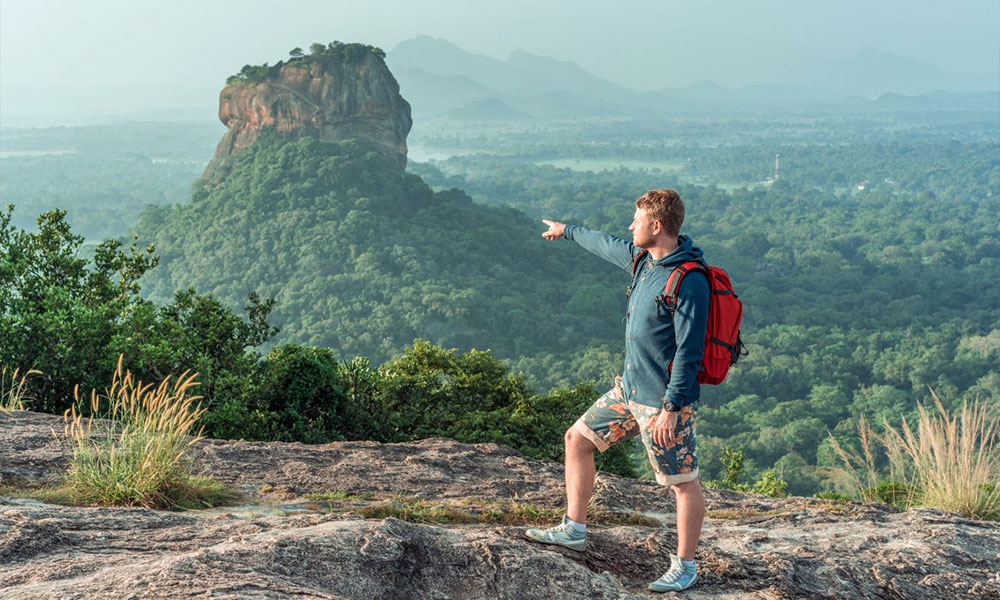 A paradise for adventure lovers!
Sri Lanka is truly a wonderland for those who are seeking adventure. With high peaks, rugged terrain, and ideal trekking/hiking trails, it is an ideal destination for mountain lovers! With over 1600 km of coast, Sri Lanka offers exciting activities like wind-surfing, water-skiing, surfing, sailing, scuba diving, snorkeling, and much more. Ella is the perfect place to explore the mountains of Sri Lanka and Kitulgala is one of the best places if you are looking for a white water rafting experience.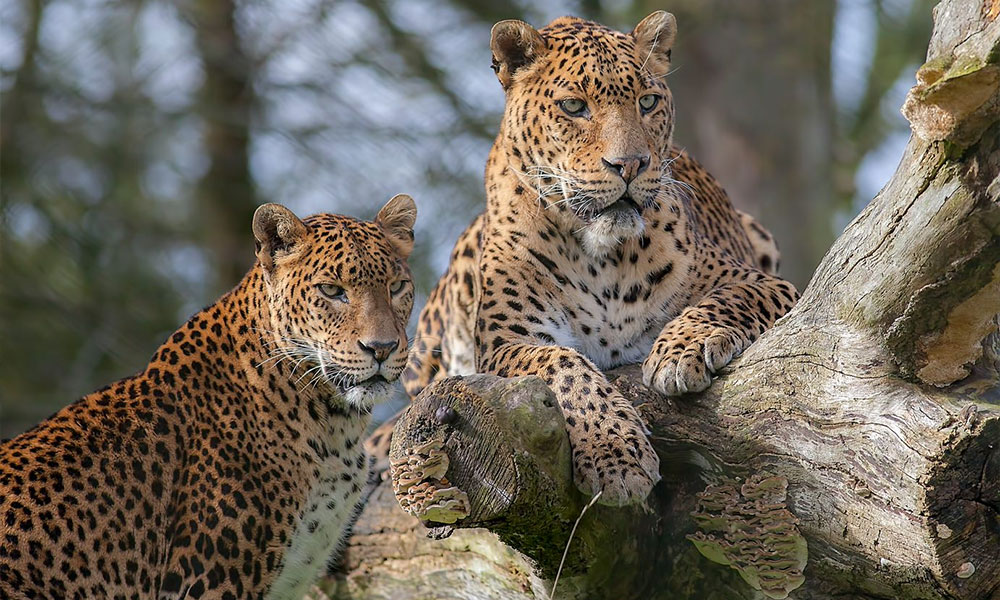 Wildlife of Sri Lanka will amaze you!
Sri Lanka is known for its exotic wildlife in the Indian Sub-continent and Willpattu National park and Yala national park are among the famous places to explore it. It is a lifetime experience to watch wild animals like elephants, tropical birds, and many more that you have never seen anywhere in the world. The abundance of exotic wild species and eccentric experiences will leave you delighted.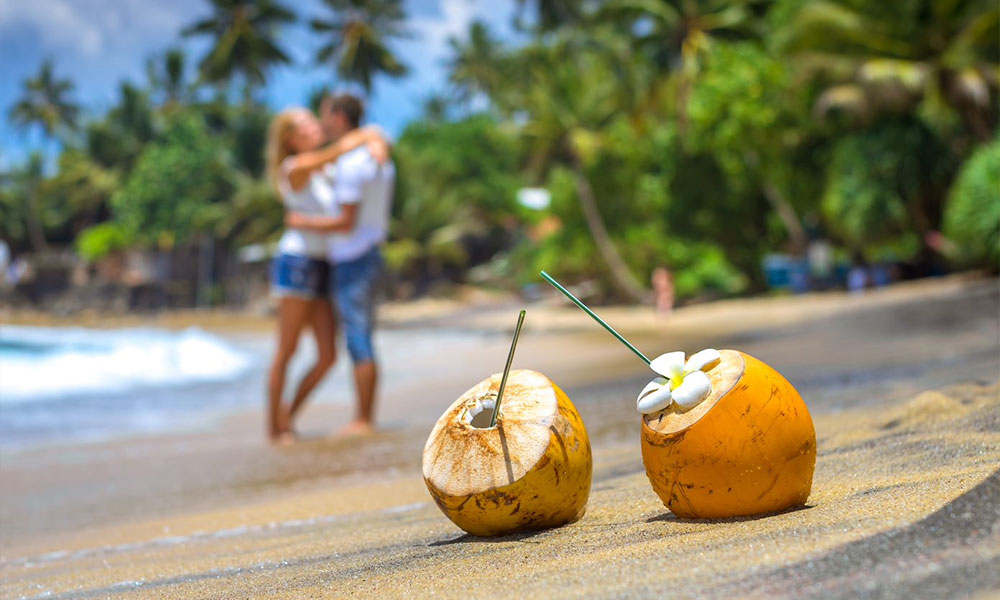 Beaches for that romantic in you!
Beaches in Sri Lanka are perfect for couples on honeymoon. Soak in the romance, soak in the sun and laze around the pristine sun-kissed beaches. Hold your partner's hand and walk around the white sand beach of Induruwa or spend some luxury moments at the holiday resorts of Bentota Beach.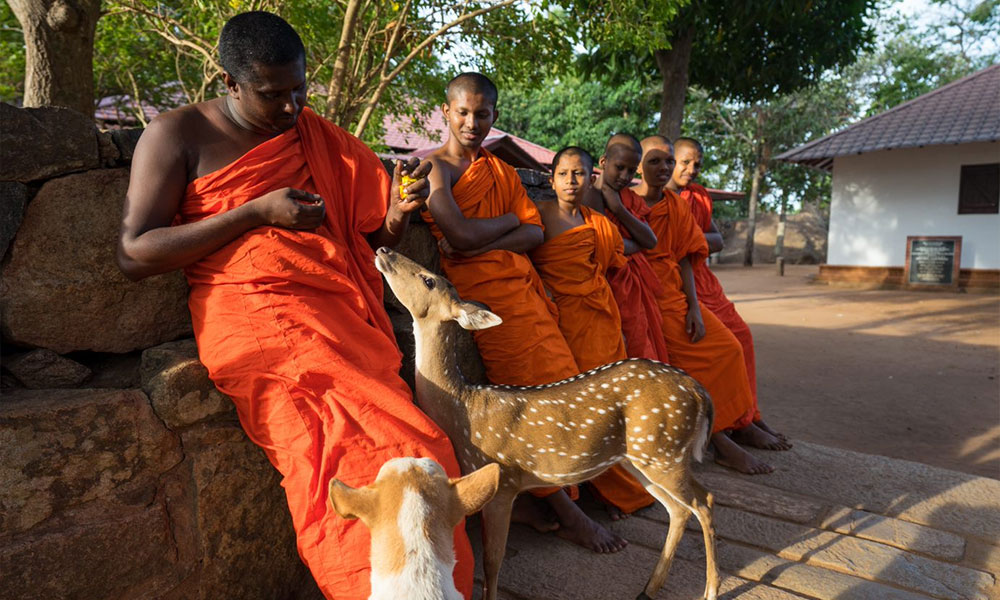 Cultural Triangle of Sri Lanka!
With countless ancient sculptures and heritage, 2000 years old monasteries, and stupas, and age-old statues, Sri Lanka is well-known for its rich culture and history. To explore this side of the country you can plan to visit Mihintale, the monastic city of Buddhism, an ideal place to seek peace. Anuradhapura, a UNSECO world heritage site, is an ancient architecture that was built around 380 BC. You can explore the Dagoba of Thuparama which houses the collarbone of Buddha or experience awe by visiting the 300 feet high Ruwanwelisseya Dagoba, one of the highest stupas of Anuradhapura.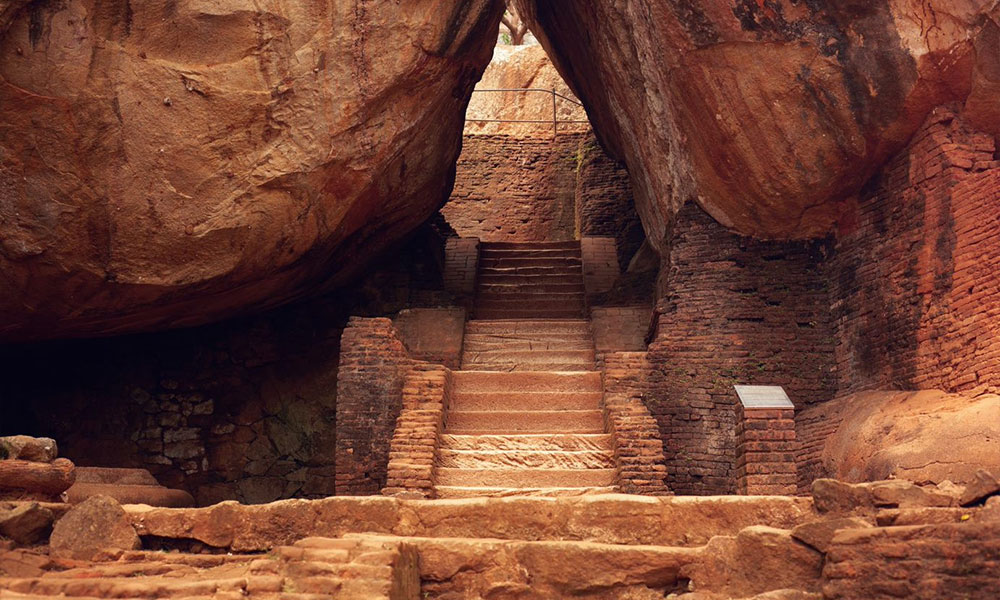 Make your way to the caves!
A bewitching experience for nature lovers! Explore the alluring caves of Sri Lanka spread across the country. From the northern Ritigala Mountains to hills in the central area to Hillocks in the southern land, the caves of Ritigala Mountain Range are a must-visit. Sigiriya, one of the must-visit places in Sri Lanka, is a haven for adventure lovers. Visit this majestic wonderland, a world heritage site, climb up the Lion Rock and take in the charming panoramic view! Batatotalena is also a famous site for exploring some of the mysterious caves of Sri Lanka.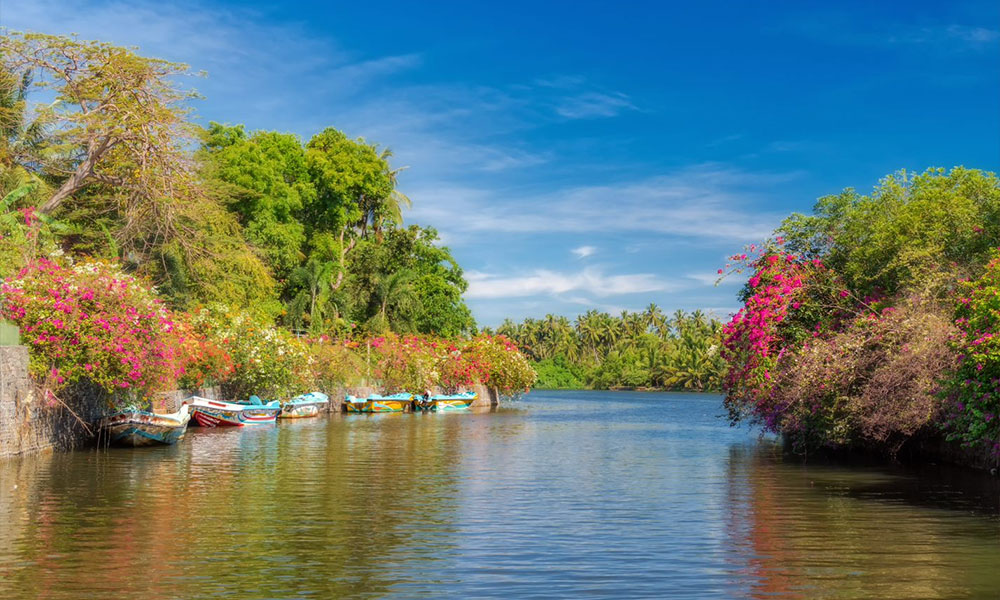 Discover the island on a Motorbike!
Grab your helmet and get going on your motorbike to discover the lush island of Sri Lanka. Ride through some of the most majestic waterfalls, historical sceneries of the Dutch era, and misty mountains.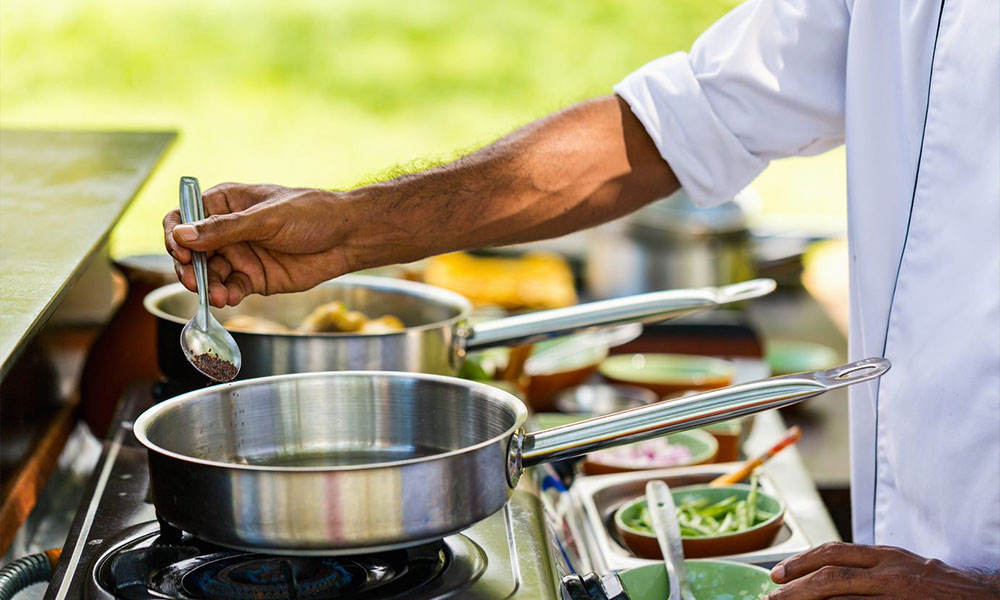 Embark on a food trail
From eating at some of the finest spots to cooking delicious cuisines with the locals, Sri Lanka has all that you want to experience. Fresh seafood, tropical fruits, prawns, lobster, crabs, and all types of sea fishes are served with steamed rice, the staple here. Do not miss the sour fish curry, green jackfruit curry, and chicken curry. Kottu, the hamburger of Sri Lanka is also a must-try here.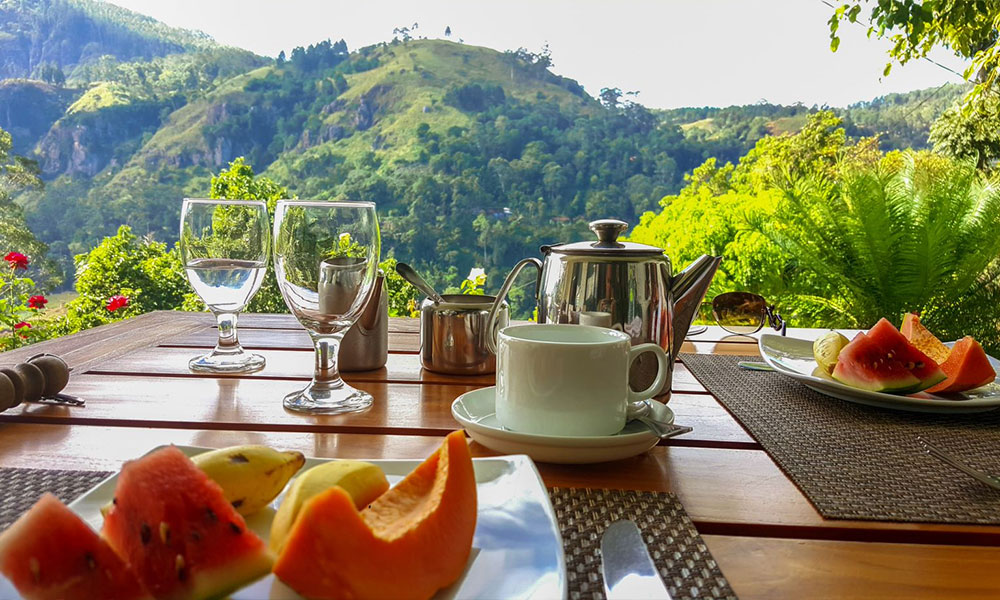 Keep Calm and have a cup of tea!
Famous for its Ceylon tea, Sri Lanka is known for its tea plantations since 1866 that was started by James Taylor, a Scottish planter. Central hills of Sri Lanka starting from Hatton, Bogawanthalawa, Dickoya to Nuwara Eliya, and almost every high elevated town in the country is covered with a lush layer of Sri Lankan premium quality tea plantations. Take a sip as you fall in love with the verdant beauty of the country.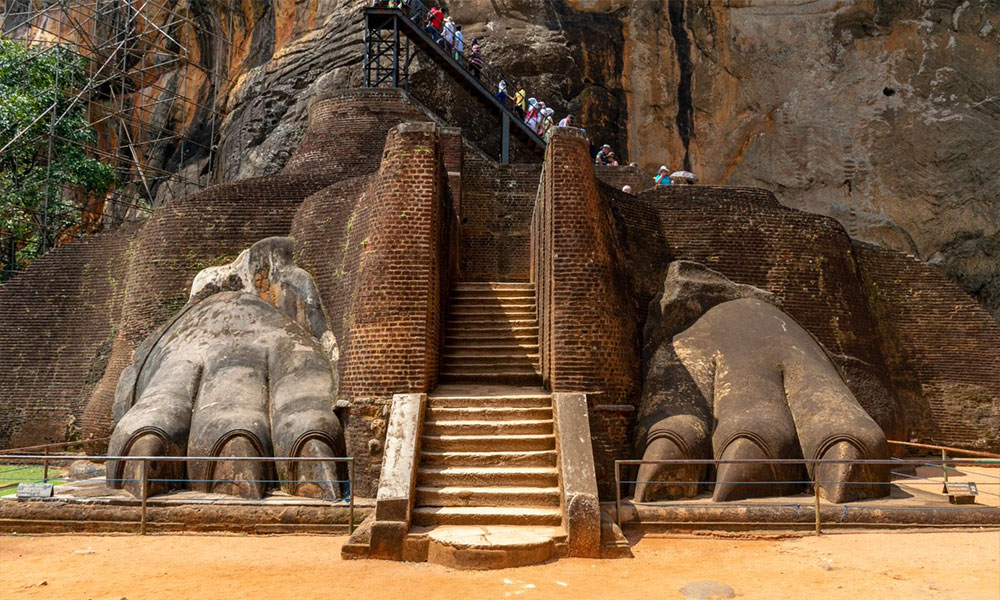 Cultural heritage sites will allure you!
Home to 6 amazing UNESCO-protected cultural heritage sites, every site in Sri Lanka reflects its glorious past. The ancient Rock Fortress of Sigiriya, where you can marvel at the majestic palace remains and wall paintings dating back to the 5th century. Head to the Sacred City of Kandy to explore the sacred Temple of the Tooth, which houses a tooth relic of the Buddha, and mingles with the locals. Discover the Dambulla Cave Temple, the country's largest and best-preserved cave temple that holds 157 Buddhist statues.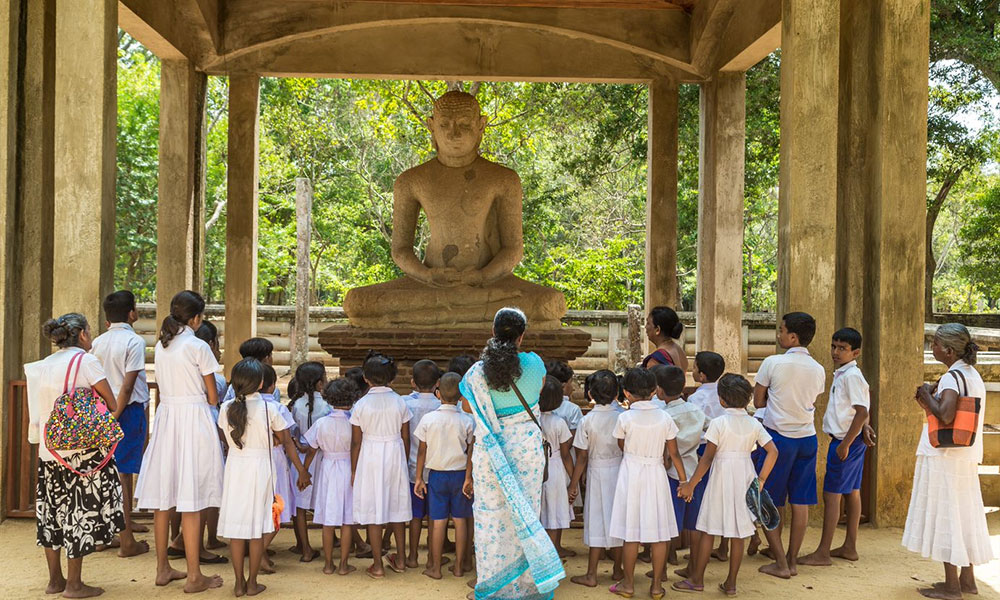 Warm-hearted people of Sri Lanka!
Last but not the least, the warm souls of Sri Lanka will make your heart melt. Their excellent hospitality, stories, cultures, and traditions will make you want to stay there more. From the tuk-tuk drivers to the village farmers, restaurant owners, and everyone in between, the locals will add to your amazing experience in the country.